New Flip. New Mailer. NEW LAYOUT!
So..Its #wantedwednesday, and this week's flip involves the Boys pranking the girls from Parade..Tut Tut.
This week the boys have been In Siva land!
Click HERE to read the mailer!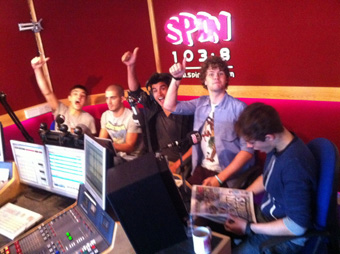 Also, You may have noticed I have a new layout on the blog, It took me ages so I'd like to know what you all think...So comment below Or tweet me at @Thewantedwyr on what you think about the new layout!